Join Online
Depending on the type of membership payment you choose, Paid-in-Full or Preauthorized-Payment, your payment type will vary.
For a 1-Year Paid-in-Full membership, you can pay with Credit, Debit, or INTERAC Online.
For a Preauthorized Payment (No-Commitment) membership, you will need your banking information (shown below) to set up automatic payment withdrawals (pre-authorized payments).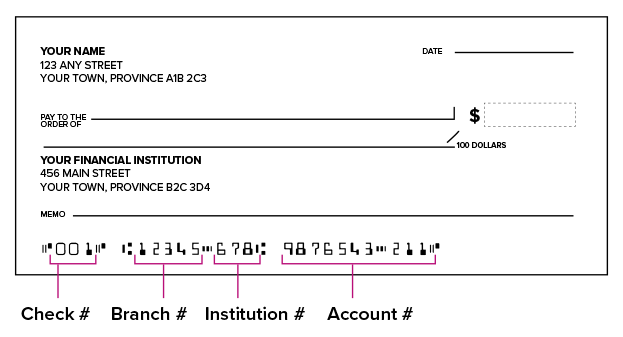 *Note: Please be sure to enter your correct email when signing up, as your contract and membership communications will be sent to this email address.